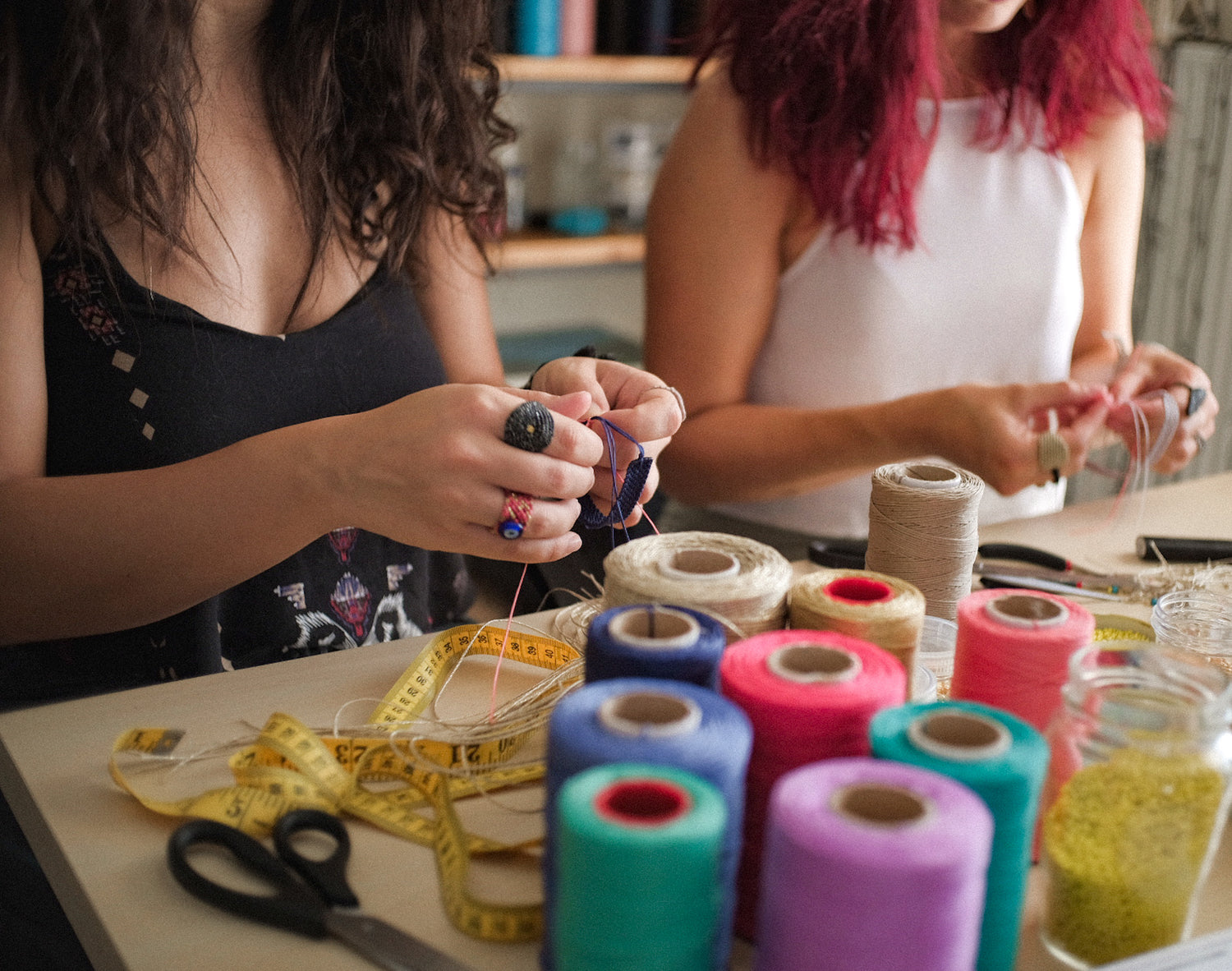 The Roots Handmade Team
Hi there,
We are Sevi and Georgia.The people behind the Roots. Or above them? Whatever.
The Roots Handmade is essentially a collection of all the jewelry and accessories we wish already existed. It is the way our bohemian aesthetics and vintage influences meet our contemporary way of living. But most of all, it is everything we want to wear ourselves. Crafting our pieces reminds us daily that we don't have to find a way to fit in, when we can stand out. We hope you feel the same wearing them.
Welcome!